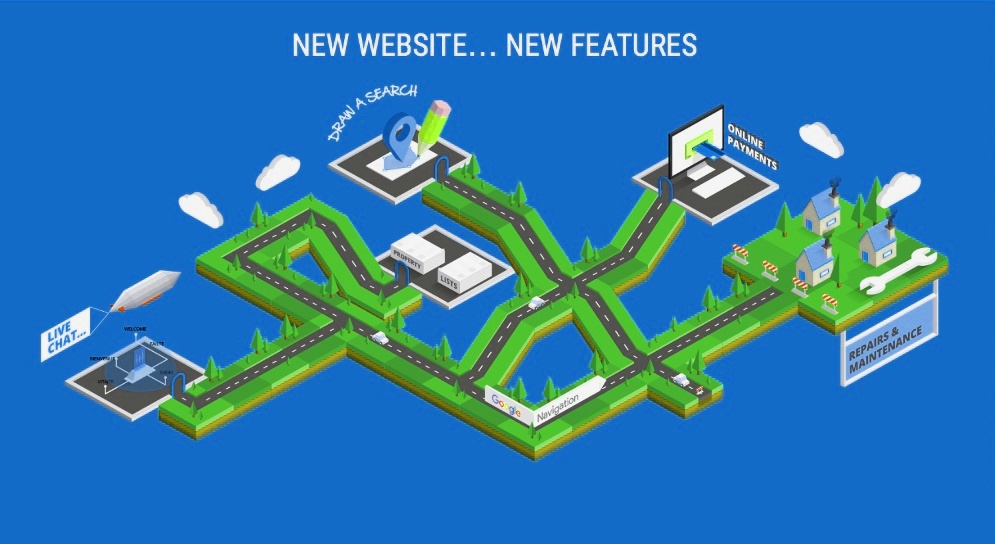 We are proud to announce that we have today launched our slick new Property People web site. We like to think that this new web site is more that just a place where you can look at all of the superb properties currently listed with Property People Estate Agents. This web site offers a much more interactive experience for your valued customers who can now avail of features such as the following
live chat with our friendly and helpful staff,
request a valuation,
book a viewing,
Draw searches
Print your own rental lists and brochures,
Download forms
online payments
Navigation/ directions to the property
The web site can also be translated into almost any language to assist our overseas customers. As well as tons of information, articles and guides for all customers tenants, landlords, students, businesses, home owners and house hunters alike. We have guides on how to tackle everyday repair issues on our youtube channel and access to all our social media platforms. We have information on Property People estate agents and our story, The site is more of a agent/ user interface designed to ensure that all visitors can not only get the information they require but use the site to interact with us to ensure they get the quality service they deserve. I hope you like it...we are very proud to be part of the cutting edge of customer service and experience in the world of property.