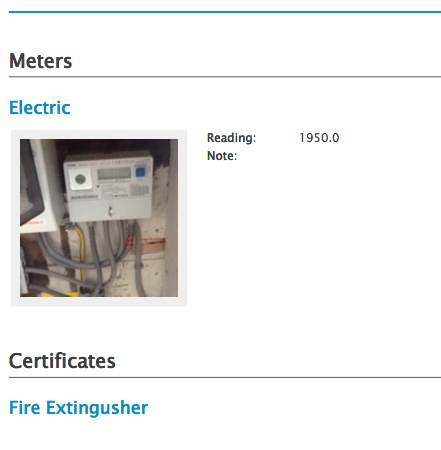 Following the introduction of the Tenancy Deposit Scheme it has now become more important than ever for landlords and tenants to ensure that a detailed property inspection is carried out, prior to the new tenant taking up occupancy.
Under the Tenancy Deposit Scheme, deposits are only released when both parties agree with the final terms and no dispute arises from any deductions from the deposit. Therefore, here at Property People we have been reviewing our property inspections and reports for over a year now to try and help deliver the most comprehensive and easily understood report possible.
We have included images of small sections of the reports below.
The reports allow for further detail to be added in terms of the electric meter and fire extinguishers located in the property.
These reports easily allow for images of damage, general property images and clear details on any damage noted.
Should you require any further information on our property inspection reports, please contact a member of our team today!