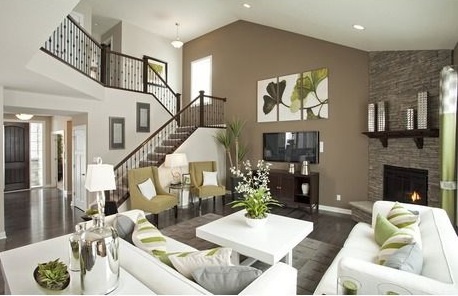 Shakespeare said "All the worlds a stage " although this may be true it is equally true that if you are looking to achieve the best possible price for your property and a quick sale you must look at your home from a different angle and set the stage for potential buyers to visualise a lifestyle rather that merely just buying a property.
In this article I will give a few tips to ensure you set the scene to bag the best price for your property.
Profile your customer.
Based on your property think of the type of buyer you might attract. Do you have a stylish city apartment that's perfect for the young professional? Or the perfect family home complete with a secret garden for the kids? With this in mind you can stafe your home to suit the need of the people who will be viewing and hopefully buying your property. You want to ensure that as far as possible you tick as many boxes on their list of what makes the perfect property for them.
Make a your entrance grand
The place where you welcome people into your home should be light, bright and inviting. They also need to be practical with storage for coats and muddy boots etc. To create that welcoming fell you can use fresh cut flowers or candles depending on the time of year and always keep the colours as bright as possible to avoid entrances from becoming dark and uninviting.
Change with the seasons
Every season has much to offer the sale of a property. In spring and summer fresh cut flowers through out the property and natural light pouring into every room. Blooming gardens, window boxes and hanging baskets brining colour and a feel good factor to your property. Also the better weather allows you to showcase the potential for your outside living space patios with stylish garden furniture, barbeque areas and outside fire places great for entertaining well into the long summer nights.
In the autumn and winter months your home can become a warm and cosy shelter from the winter chill. During this time of year soft candlelight, warm autumnal colours and inviting fireplaces create a property that a buyer won't want to leave.