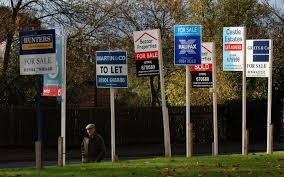 I was recently interviewed by Tiarnan Ó Muilleior of the Belfast Media Group regarding my opinions on is it better to rent or but your property. The article looks at the pro's and con's of each option and also some tips for first-time buyers and property investors.
Rent vs. purchase?
Purchase every time. I would encourage people to save for a deposit and own your property where possible. However, depending on your current life situation you may prefer the flexibility of renting. Renting, is in my opinion is not a good long term housing option, as ultimately it is an expenditure whereas buying a home is an investment. Also, owning your property gives you much more stability over the future of your home and an asset that can be sold or passed on to future generations
One bed, two bed, house or apartment?
Personally I prefer houses to apartments, as apartments have management fees and no outside space. But again, according to your taste you may want to live in a city centre because that suits your lifestyle or you may prefer to live in the suburbs or a more rural setting. I remember when my wife said that she wanted to move back to Augher, the small village in Tyrone she originates from. I was born and raised in Belfast, so when considering the move I said that I would be happy enough to live in the town but didn't want to live in a rural part of the area. I said this as I like to be able to walk to the town and was used to a more built-up environment. So before the move, we discussed the location and looked for properties/sites that suited our needs. Buying a property is very exciting and provides the buyer to choose their home to reflect their personality, life choices and future.
Which area is best?
No such thing! It's what's best for you. Do you want to live close to a particular school, park, gym, local amenities, transport links or perhaps you would like to be close to your family and friends? But the location for your home should fit life, as it is much more than just the building itself but what the location offers to you and how it enhances how you live and interact with the community you will be part of as a homeowner.
What percentage deposit should they put down?
5- 10%, put down the minimum you require for your mortgage as you have plenty of time to pay it off. The important thing is to get on the property ladder at an affordable entry point. After 2 - 5 years you can review your mortgage product and perhaps get a better deal or increase your monthly payment to pay the loan off quicker. By this time, you're in the driving seat and can tailor your mortgage to reflect your financial situation.
Is a house mortgage an investment or a burden?
An investment. Buying your home costs the same (if not less than renting) the main thing is the deposit that can be difficult to save (especially if you are living in rented accommodation). But there are alternatives such as co-ownership to help decrease the amount you need to save and the government-backed first-time buyer ISA is a must for anyone saving too but their first home. The key is to start to plan ahead and make a start to gathering your initial deposit. You should only have to do this once and it is something that will stand to your for life.
If you are buying a house to invest rather than just for a roof over your head, what should you look out for?
Investing in property is completely different than buying your home. This is now a business decision. A good investment property is in a location that will be desirable for tenants to ensure occupancy, be of a good standard or at a price that reflects any refurbishments. For an investment property, the numbers must work. A common way to see if an investment property will stack up is to see what the annual percentage yield of the property is. To do this you divide the annual rental income by the purchase price and multiply by 100. Good investment sold has a yield of 8% or more. The higher the yield the better the investment but 8% yield is generally accepted as a good investment property. However other factors that influence an investment's feasibility depend on things like the location of the property? How 'hands-on' as a landlord you see yourself being. For example, you could buy a city centre apartment in a really sought after location, this property might have a very poor yield but will be easy to let with a good calibre of tenant that requires little in the way of management.
In next weeks blog, I'll be discussing new build property vs. older property and the pro's and con's of each for the homeowner and investor. If you like the article and would like to keep up to date with the blog please like, share and even subscribe. Thanks for taking the time to read my article and enjoy your week.